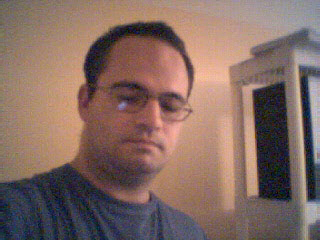 Dan did rather well in holding the webcam straight
Daniel J. Evans was born in London in 1971 and educated at Isleworth and Syon School for Boys. He then studied music at Colchester Institute.
Dan is now the Museum Technician for Gunnersbury Park Museum and he moonlights as a piano tuner. He plays timpani and percussion in various amateur orchestras.